Specialty box for food transport, storage
Buckhorn Inc. has introduced the Intrepid 48"x40" bulk box designed to transport and store food, liquids and powders
---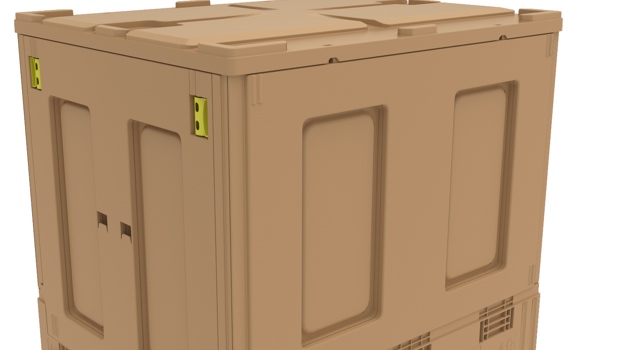 Milford, Ont. – Buckhorn Inc. has introduced the Intrepid 48" x 40" specialty bulk box.
Intrepid is ideal for the food and distribution markets. It's designed for a variety of applications including liquid, semi-liquid, powder, granular, meat and poultry products.
It's constructed of FDA approved material, and is reusable and 100 per cent recyclable. It offers a smooth interior and exterior for easy cleaning.
Intrepid can be used for temporary storage, work in process, incoming ingredients, shipments among plants and shipments to customers. Its heavy-duty design can handle loads up to 2,500 lbs. The container's non-sequential folding panels assemble and collapse in seconds.
Intrepid is stackable with or without lids, and it offers a 3.3:1 return ratio. Up to 240 containers fit in a 53′ trailer.