McCain expands plant in US
Food in Canada
Food In Canada
Business Operations
Fruit & Vegetables
Expansion
french fries
McCain Foods USA is expanding its frozen french fry plant in Burley, Idaho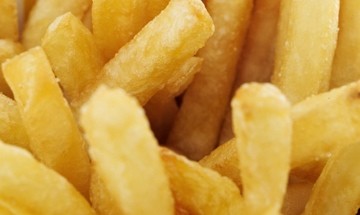 Lisle, Ill. – A New Brunswick-based company will have a larger presence in the US.
McCain Foods USA says in a statement that it is expanding "its production capacity for frozen french fries in North America."
The plant is located in Burley, Idaho, where it was first established 20 years ago.
McCain Foods says "capital investments to support the expansion total more than $200 million to expand its state-of-the-art production facility."
The expansion is great news for the local community as it will mean more than 180 new jobs.
In the statement, Jeff DeLapp, McCain Foods USA's regional president for North America, says "McCain has been a part of the Burley community since the 1960s. This investment will bring more jobs, continued partnerships with local potato growers and expanded capacity to meet increasing demand for McCain products"
McCain Foods says this latest investment follows other expansion announcements in its specialty potato capacity in Plover, Wis. and most recently its $65-million investment in its facility in Florenceville, N.B.
---
Print this page