McCain expands plant in Alberta
Food in Canada
Food In Canada
Exporting & Importing
Processing
Fruit & Vegetables
french fries
McCain
With expansion plans underway at the Coaldale plant, McCain Foods says it has spent over $1B adding capacity to plants around the world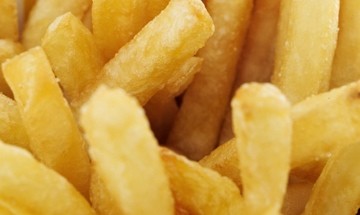 Toronto – McCain Foods Limited is expanding its plant in Coaldale, Alta.
In a statement the company says it is increasing capacity at the plant in order to meet the growing demand for French fries – in both domestic and international markets.
McCain Foods says the plant was built in 2000 and is a "key plant within the McCain North American supply network." Today it has more than 200 employees and acquires its potato supply "from 28 potato growers in the Southern Alberta region."
The statement says the renovation is expected to be complete this fall and "is part of an ongoing global capacity investment program that the company has in place."
"We're actively evaluating new opportunities to invest in our network as our global volumes increase," says Dirk Van de Put, McCain Foods' president and CEO, in the statement.
"Over the last 18 months, we've confirmed investments of more than $1 billion to add capacity, including investments in infrastructure, technology and capabilities, across the full range of McCain products."
The company adds that in the past 18 months it has also increased capacity in its plants in the US, UK, Australia, France, Belgium, Argentina, Colombia and India.
---
Print this page