Harvest Genomics wins $10,000 grand prize – 2020 Gryphon's LAAIR Pitch Competition
Food in Canada Staff
Products
Bake & Snack Food
award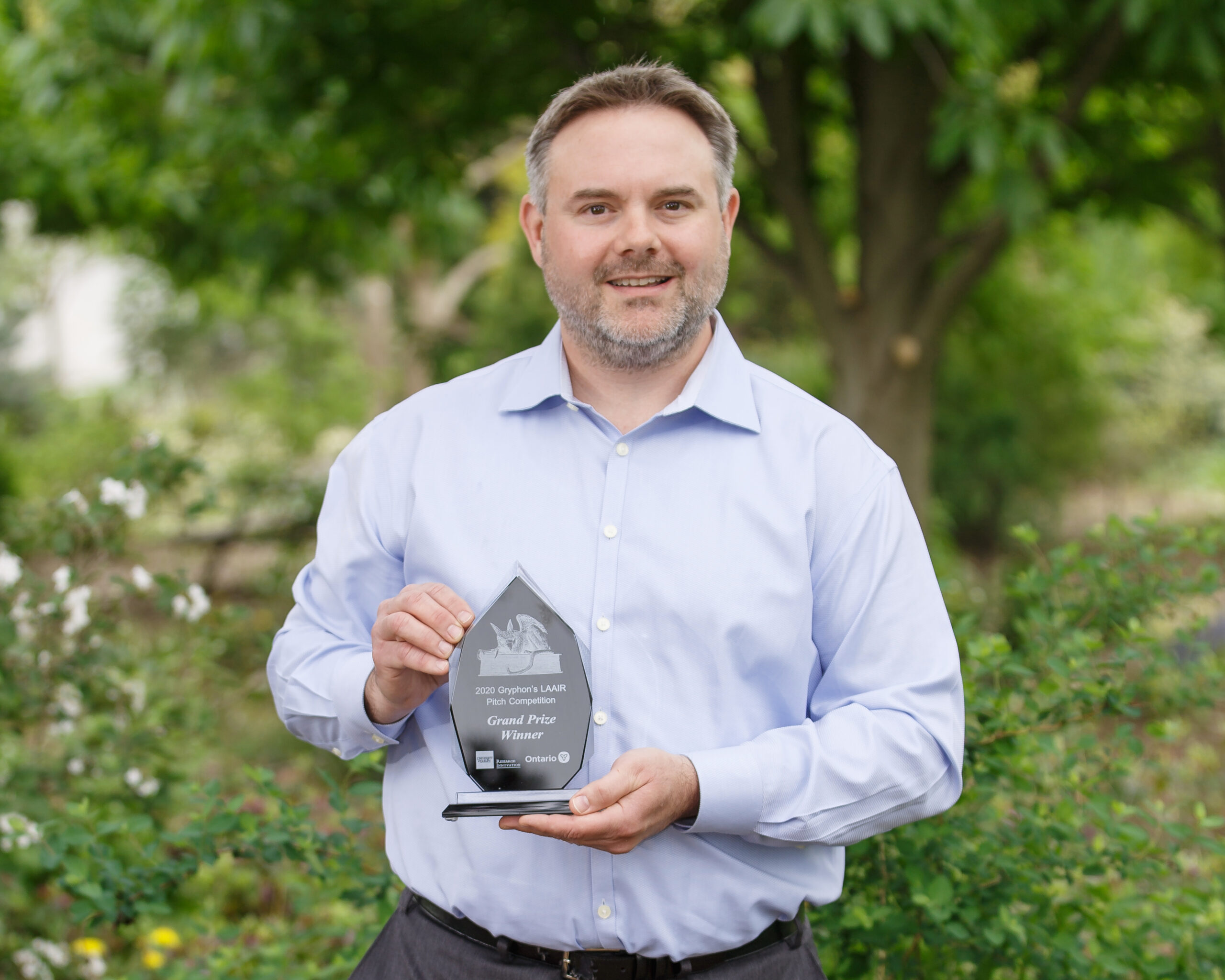 HARVEST GENOMICS WINS TOP PRIZE AT GRYPHON'S LAAIR PITCH COMPETITION
The Research Innovation Office at the University of Guelph (U of G), in partnership with the Ontario Agri-Food Innovation Alliance, a collaboration between the Government of Ontario and the University of Guelph, yesterday hosted the second annual Gryphon's LAAIR Pitch Competition, showcasing Agri-Food start-ups who will help to kickstart post-pandemic prosperity in Ontario.
During the online pitch, five corporations who have roots in the U of G research community went head-to-head to win a total of $20,000 in prizes that can be used to help grow their businesses.  Harvest Genomics was chosen by a jury of high-profile industry judges as the $10,000 grand prize winner of the 2020 Gryphon's LAAIR Pitch Competition, while Neophyto Foods was chosen as the people's choice winner and will receive $7,000 to invest in the growth of their venture. Three additional prizes of $1,000/each were given to pitch teams emendWELL, Green Feet Ecosystems Services, and Psigryph Inc.
The Gryphon's LAAIR program is funded by the Ontario Agri-Food Innovation Alliance and supports the commercialization of research findings for the benefit of the Ontario agri-food sector. In addition to funding the pitch event, the program provides grants to help researchers identify target markets and test concepts with industry and consumers.
The Gryphon's LAAIR Pitch Competition was held on May 27 with a new online format and attracted an audience of almost 500. The broadcast introduced U of G innovators who are putting knowledge into action in ways that will have an impact on the Ontario economy today and tomorrow, while facing extraordinary challenges presented by Covid-19.   The judges were Shelley King, CEO of Natural Products Canada; Joe Dales, President, Agriculture & Food Innovation, RH Accelerator Inc.; and Fred Wall, VP Marketing for Farm Credit Canada.
The online pitch competition featured a blend of live pitches, pre-taped interviews and online voting where the audience was able to choose the winner of a $7,000 prize. Hosted by Improv comedian and entrepreneur Jay Reid of The Making Box, the show also included a fireside chat about the history of the Gryphon's LAAIR program with Dr. David J. Hobson, Manager, Technology Transfer & Entrepreneurship at the Research Innovation Office.
The province is investing $420,000 towards five Gryphon's LAAIR projects in 2020 to help students and researchers conduct market research and create new technologies, such as:
Breeding stress tolerant beer yeast strains for enhanced fermentation capacity and product consistency
Building an immunity boosting colostrum product to ensure better calf health
Creation of umbilical cord blood-derived treatment to improve the health of horses
Testing of a commercial nanotechnology product to improve anti-aging skin care
Evaluation of the market for regenerative hyperchlorination systems for treating agricultural waste water
The 2020 Gryphon's LAAIR Pitch Competition Teams
Winner: $10,000
Harvest Genomics | harvestgenomics.ca  Twitter @harvestgenomics
Developing and deploying DNA technologies for the agricultural industry, Harvest Genomics combines innovative genetic testing and leading-edge big data analysis for food production and food security. From plant and animal breeding to rapid testing for herbicide resistance weeds and invasive pest identification, this team harvests the power of genomics for the Ontario Ag industry and beyond.
People's choice: $7,000
Neophyto Foods | neophytofoods.com Instagram @neophytofoods
Neophyto Foods strives to make it easier for everyone to choose foods that are delicious as well as kind to the planet. When the plant-based cheese products at the grocery store failed to meet the founders' own cheese loving standards, they created their own. The results were so good they decided to share them with others! Today, Neophyto uses food science ingenuity to make plant-based versions of everyone's favourite foods without compromising on taste, texture or sustainability.
Additional Prizes: $1,000/each
emendWELL | emendwell.ca Twitter @emendwell]
emendWELL Inc. is a boutique research consultancy based in Guelph that specializes in advancing science faster and more easily, ethically and responsibly than ever before. Founder Simone Holligan, PhD has created a unique online platform called SUBJECTMATTERS where academic researchers can find the right people to participate in their world changing studies and clinical trials.
Green Feet Ecosystems Services | greenfeetes.com Facebook @greenfeetES
Using drone technology and analytics software in a completely new way, Green Feet is an ecosystem service company. By creating customized processes that complement the existing expertise of farmers and land stewards, Green Feet helps agricultural businesses to access new markets and appeal to ecology focused customers.
Psigryph Inc. | psigryph.com
Psigryph Inc. is redefining how bioactive molecules are delivered across cell membranes with a patent pending Nanopect™ nano delivery system. Suitable for transporting large numbers of molecules across the cell membranes of plants, animals and humans this technology increases the bioavailability of nutrients. Psigryph Inc.'s plant-derived nanostructures and food powders have been researched extensively in the lab and are ready to enter the market to improve the health of humans, animals and the environment.
THE PRIZES
The five companies will compete for a total $20,000, including $10,000 grand prize, decided by our panel of industry judges and a $7,000 people's choice award given to the top team as decided by the audience.
About The Research Innovation Office (RIO)
The Research Innovation Office moves on-campus discoveries out to the communities where they will have the most impact. RIO offers four main service streams – Industry Liaison (making connections between faculty and industry), Technology Transfer (advising on and helping faculty, staff and students to protect their intellectual property rights), Knowledge Mobilization (helping to translate U of G research into real world applications through connection and knowledge exchange with decision makers), and New Venture Creation (help bring product or service ideas developed by researchers to market).
The Gryphon's LAAIR
The Gryphon's LAAIR (Leading to the Accelerated Adoption of Innovative Research) is an Ontario Agri-Food Innovation Alliance funding program that began in 2014 as a collaboration between OMAFRA and U of G to support the commercialization of research findings.  The program accelerates the development of new products, processes and technologies based on innovative research results, which will benefit the Ontario agri-food and rural sectors.
---
Print this page