New Product Launches Slow in 2009
By Food in Canada staff
Food Trends
Research & Development
Health & Wellness
Consumer research
Innovation
natural
organic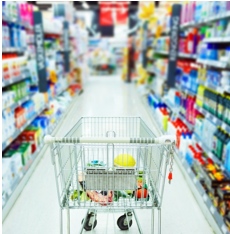 Food and beverage launches suffered last year due to the recession, with significantly less new products introduced than in 2008.
According to Mintel's Global New Product Database, food and drink launches in the U.S. market declined nearly 30 per cent last year from 2008. The research group notes that smaller companies stopped or slowed their new product launches in 2009, while some categories were already so over-saturated that there was little room left in the market for new products.
Price point is key
"Natural and organic products, which saw large increases in 2008, took a few steps back in 2009 due to their higher price points," says Lynn Domblaser, leading new product expert at Mintel. Products making an "all-natural" claim also declined in 2009 – from 15 per cent of all launches in 2008 to 13 per cent in 2009 – as did organic products – from 12 per cent to 10 per cent of all launches.
Despite the overall decline in new products entering the market, some categories did see gains. Products making ethical and environmental claims grew to 17 per cent of all launches in 2009, from seven per cent in 2008. Domblaser notes that in this category, claims for environmentally friendly packaging grew from three to nine per cent of all products launched in 2009.
Growth categories
There were also 16 per cent more launches of side dish products than in 2008. And products making an economic claim increased by a whopping 72 per cent over the past year.
---
Print this page