Montreal chef to design meals for Air Canada
By Food in Canada
Food In Canada
Business Operations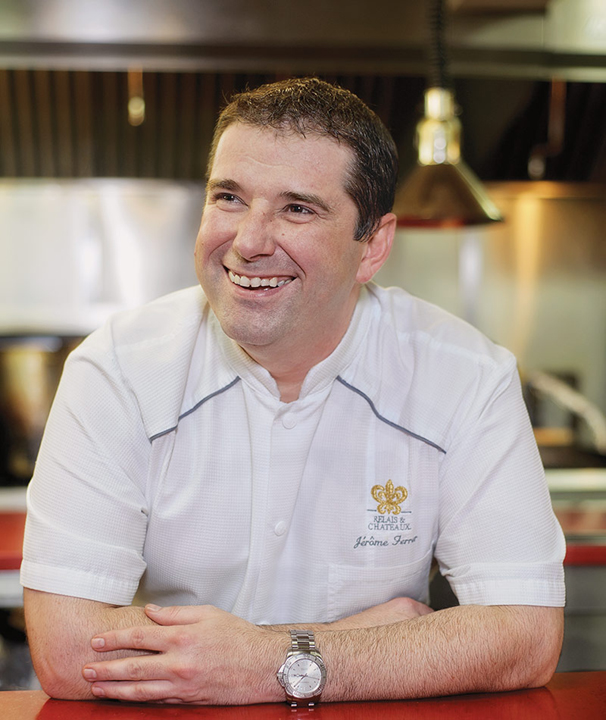 July 22, 2020, Montreal, Que. – Air Canada has announced a new partnership with Montreal-based chef Jérôme Ferrer, who will design meals for the airline's Premium Economy and Economy Class customers on all flights departing Canada for Europe and Asia, as well as Australia and South America once these flights resume.
Ferrer will join celebrated Canadian chefs David Hawksworth, Antonio Park and Vikram Vij, whose meals will be offered once more on Air Canada flights beginning later this month as the airline begins to restore its award-winning onboard service program.
"It is an honour for us to partner with the internationally renowned and talented chef Jérôme Ferrer," said Andrew Yiu, vice-president – product at Air Canada. "Chef Ferrer is known for his sustainable, imaginative, global yet Canadian approach to food, and he becomes the fourth member of Air Canada's panel of distinguished Canadian culinary talent. We look forward to presenting his unique, innovative creations to customers travelling in Premium Economy and Economy Class on our international flights departing Canada.
"We are the first North American airline to partner with a celebrated chef to curate complimentary meals in Economy Class, affirming our ongoing commitment to customer service excellence and continuous investment in all of our products and services."
"This is a very exciting moment for me," said Ferrer. "As an international chef, it's a great privilege to become a culinary ambassador and share my cuisine with Air Canada's customers, but also to be part of their journey. I can't wait to share my savoir-faire, my creativity and transport you on my culinary odyssey. Who knows, we may have the opportunity to meet onboard somewhere around the world on Air Canada's wings."
---
Print this page