CIFST's National Conference goes big in 2014
By Belinda Elysée-Collen
Food In Canada
Food Safety
Food Trends
Processing
Research & Development
Ingredients & Additives
additives
food science
ingredients
Montreal
ticker
CIFST has upsized the National Conference for 2014, and is hosting the 17th World Congress of Food Science and Technology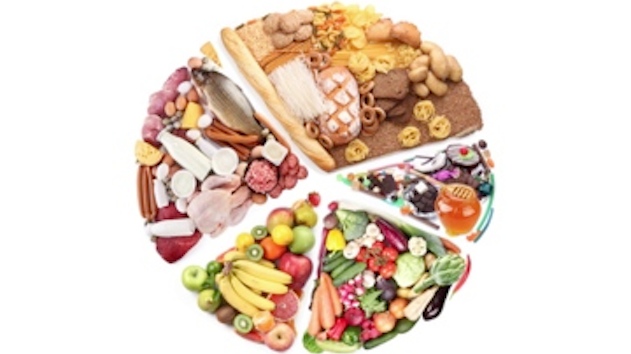 When 2,000 food science professionals from Canada and around the world gather in Montreal this August, it will mark the achievement of a vision that has been eight years in the making for the Canadian Institute of Food Science and Technology (CIFST). Embracing an attitude of "Go big or go home," CIFST has upsized the National Conference for 2014, and is hosting the 17th World Congress of Food Science and Technology at Montreal's Palais des congrès, Aug. 17 to 21.
It was 2006 when CIFST's leadership made the bold decision to bid on hosting this prestigious international gathering once again in Canada. In 1991, CIFST staged a highly successful World Congress in Toronto, and now after 25 years, CIFST will proudly welcome the global food science community from all sectors – industry, academia and government – to explore the Congress theme "Research that Resonates." Together we will examine some of the most important questions food science professionals have ever faced. What needs to be done today to prepare for tomorrow, both here in Canada and abroad? How can all the sectors work together in a more collaborative way to ensure ongoing innovation that resonates with consumers? How does the industry secure the safety and sustainability of the world's food?
What will you experience at the 2014 World Congress? Besides being shoulder to shoulder with peers, colleagues and customers from around the globe, the Congress offers a unique environment to focus on your needs as a food science professional, whether for expanding your knowledge in a subject area, developing your business and client base, or gathering research and learning about the latest innovations. What will strike you most about this Congress is how easy it is to take advantage of so many different activities, sessions and networking opportunities – and not be overwhelmed by the size the event.
Here's a sample of what CIFST has on the menu for the five-day Congress:
Gain in-depth insight from world-renowned keynote speakers, including Bernhard van Lengerich of General Mills; Marcel Paques of Friesland Campina; Brian Keating of CSIRO Sustainable Agriculture Flagship; and Riette de Kock of University of Pretoria.
Choose and learn from more than 80 concurrent sessions on food safety, regulatory issues, consumer behaviour, food processing, and developments in food and health, to highlight just a few of the 11 subject themes.
Get the inside perspective from industry giants at the Industry Leader Summit, including Guy Wollaert of Coca-Cola; Phillip Donne of Campbell Company of Canada; and Johannes Baensch of Nestlé.
Network and get down to business at the three-day Expo, which features dedicated Canadian marketplaces, delegate lounge, coffee stations and Montreal food trucks (for lunching attendees) right on the Expo floor.
Cheer on Canadian students as they take centre stage at the Expo during CIFST's Jeopardy-style Student Challenge Competition.
Discover what research resonates at the classic poster sessions and moderated ePoster stations during the Expo.
Sign up for technical tours, awards presentations, the CIFST annual general meeting, networking opening reception in the Expo hall, closing gala banquet and much more!
Plus, we're banking on you and all of Montreal to donate 30,000 cans of food to help us break the Guinness world record for the "longest line-up of canned food" with the donated cans all going to Montreal-area food banks.
The 2014 Congress has something for everyone. If ever there was an opportunity in Canada to catch up on food industry innovation and collaboration, the 2014 Congress in Montreal is it. Be there to learn and connect with colleagues from industry, academia and government at what will be the biggest gathering of food science professionals this country has ever seen. Whether you exhibit at the innovative Expo, attend the jam-packed scientific and technical program, or participate in the student activities, you will be taking part in a history-making event. CIFST is counting on you to be in Montreal to bring this milestone to life and help us welcome the world's food science community to Canada. Don't delay. Sign up now at www.iufost2014.org. I look forward to meeting you in Montreal.
Belinda Elysée-Collen is president of the Canadian Institute of Food Science and Technology and Account Manager – Food Ingredients, at Dempsey Corporation. Contact her at belinda@dempseycorporation.com

---
Print this page