Winners of the 2020 Ontario Excellence in Agriculture Awards
Food in Canada Staff
Business Operations
Specialty Foods
awards
Ontario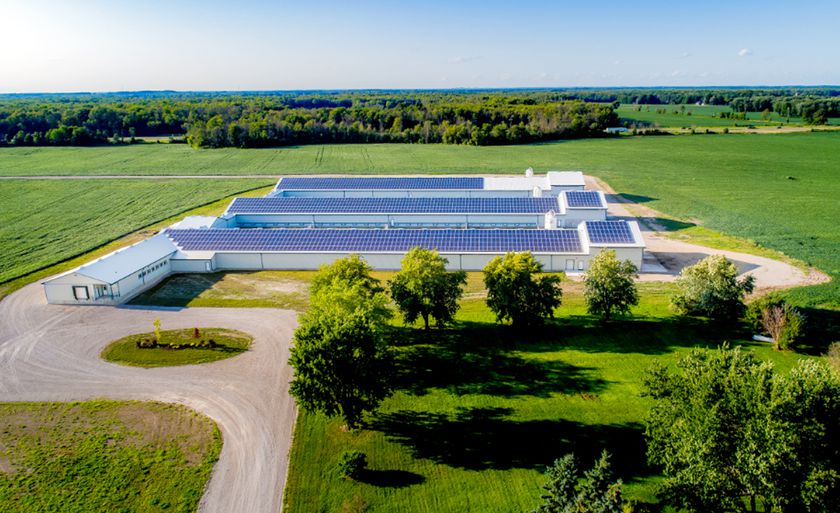 The Ontario government is kicking off Ontario Agriculture Week by celebrating the farmers, processors, organizations and businesses that have made agri-food one of the most innovative sectors in the province with the 2020 Excellence in Agriculture Awards.
Ernie Hardeman, Minister of Agriculture, Food and Rural Affairs announced Burnbrae Farms is a top recipient of this year's Excellence in Agriculture Awards.
Burnbrae Farms is the largest solar-powered egg farm in Canada, operating off the grid. The sustainable energy solution in this farm consists of four barns that utilize high-efficiency motors, lighting and ventilation systems to ensure minimal power usage to run its equipment. It also shares its surplus power with the adjoining farm.
"Over the past six months of the pandemic, Ontario's farmers and food processors worked tirelessly to keep food on our kitchen tables," said Minister Hardeman. "During Ontario Agriculture Week, we are taking the opportunity to recognize our hard-working agriculture sector for its Ontario Spirit, innovation, and contribution to our economy and our way of life. This year's winners are showing leadership through new ways of thinking that drive competitiveness and economic growth, positioning Ontario as a leader on the global stage."
"Everyone at Burnbrae Farms and in the Hudson family are so very proud that our solar farm in the Township of Norwich has been selected as a winner of the Minister's Excellence in Agriculture Award," said Margaret Hudson, President of Burnbrae Farms. "This solar egg laying farm is the first of its kind, generates more energy than it consumes and is commercial scale. As Canadians, we have the ability to drive the change required to remake how we as a society source energy and we are proud to be showing this kind of leadership here at Burnbrae Farms one egg at a time."
The Excellence in Agriculture awards were launched in 2018 and recognize innovation in five
categories: primary producers, processors, youth, agri-food innovators, and agri-food organizations.
Award recipients are chosen by a committee of agri-food sector leaders. The recipients must
demonstrate that their innovations are adding value to agri-food products, helping to create or retain
jobs, and demonstrating that Ontario is resilient and globally competitive.
The other top award recipients include:
• Austin Bruch for developing a corn cross-breeding program to reduce crop failure while
increasing the quality of corn produced and consumed.
• Transport Genie for creating an animal transport system that monitors micro-climate
conditions of livestock from a farm to the next destination.
• Green Table Foods for manufacturing sustainable, quality, organic, locally sourced food to
produce plant-based fermented foods.
• FoodShare Toronto for helping to increase people's access to and consumption of produce
grown by Black, Indigenous and people of colour (BIPOC) communities.
Ontario is home to nearly 49,600 farms and 4,400 food and beverage processing facilities and wholesale, retail and food service establishments. Together they contribute over $47 billion to the provincial GDP annually, making the agri-food sector a key economic driver of Ontario's economy.
QUICK FACTS
• The new Canadian Agricultural Partnership program is providing $1 million to help address labour challenges by better connecting workers with in-demand jobs in the agri-food sector. This program helps primary agriculture, food processing companies and grocery retail stores recruit and train workers who are all critical to keeping our food supply chain strong.
• The Ontario government launched Ontario.ca/AgFoodJobs to match potential workers with employers looking to fill roles in the farming and agri-food sector, providing resources and job listings across the agriculture and food supply chain including grocery retail, food processing, distribution and other agribusinesses. Since its launch in early April, there have been over 200,000 page views.
______________________________________________________________________________
---
Print this page