Agriculture and Agri-Food Canada notes that with the Covid-19 pandemic this year, while health care workers were prioritized, other essential services – such as the food industry – struggled to find proper safety equipment for staff. Representatives from all points of Canada's food supply knew that if PPE ran out, food production would be affected, which could lead to shortages.
During this crisis, a quick look at Innovation, Science and Economic Development Canada's Made in Canada Project website shows that many organizations have had to pivot and find unique solutions to their challenges, often in partnership with government. This is the story of how one such organization, BC Food and Beverage, led the charge in securing PPE for people working in the food sector in British Columbia. It's an example of how something that started small grew, thanks to support from Agriculture and Agri-Food Canada, into a country-wide solution for the Canadian food industry.
Beginning in British Columbia
While BC Food and Beverage is British Columbia's leading advocacy organization for the food-processing industry, never did James Donaldson, their CEO, think they would one day be involved in buying protective equipment on behalf of its 475 member companies. "Almost out of the blue, we started getting flooded with calls from groups who were having trouble accessing PPE," he says.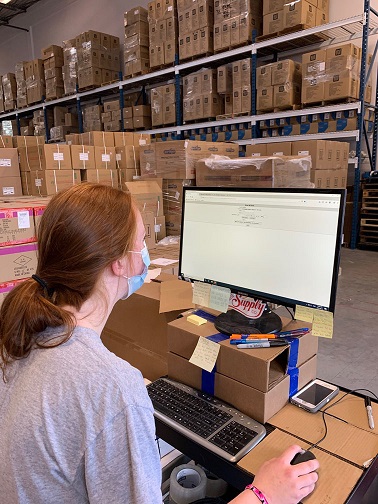 Donaldson works with a close-knit group of employees, with each member caring deeply about the industry. He describes a "tinge of fear that increased" in the early days of the pandemic. "There was an absolute consensus that we needed to act," Donaldson recalls. "We couldn't see ourselves just standing on the sidelines of the food industry. We're a small team and a passionate group, it didn't sit right for us to just let this PPE shortage unfold."
Not only was supply running low, prices for PPE were rising steadily – by several hundred percent in some cases, from what Donaldson could see. "PPE supplies are being stockpiled around the world," he explains. Donaldson was keenly aware of the domino effect if the virus were to strike workers at the heart of Canada's food supply. "That was the impetus for us to act quickly."
See more here at the AAFC website.
---
Print this page